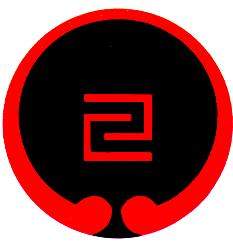 All classes are suitable for individuals with
and without special needs and have wheelchair access.
Normal training and grading continues throughout all public and school holidays except Christmas. There is no training from 24th December to 1st January inclusive.
Grading: Upon joining see your instructor about setting a date for your first grading .Children's Mon tags are done as part of the normal class and are FREE.
Your next grading is (Yellow belt) 9th kyu, the normal £25 grading fee applies. This fee includes the belt. Available 20 minutes before the start of every class will be an introductory meeting with your instructor.
Please note: You are welcome to attend any of the classes above
MONDAYS
THE CAROLE YOUNG COMMUNITY CENTRE
(Formerly Cranston Community Center)
CRANSTON ESTATE, CHERBURY STREET, LONDON,
N1 5EH
5.30pm - 6.30pm pee wees
6 - 730pm All ages and grades
TUESDAY
ST MATTHIAS' CHURCH HALL
RUSHGROVE AVENUE
COLINDALE
NW9 6QY
6.00PM - 7.30pm
MIXED AGES AND GRADES
WEDNESDAY
ST MARYS' PRIMARY SCHOOL
RECTORY GARDENS, HORNSEY, LONDON,
N8 7QN
5.00pm - 6.00pm
(CAN ARRIVE FROM 4.40PM)
TERM-TIME ONLY.
ALL AGES AND GRADES
THURSDAY
NEW BARNET COMMUNITY HALL
48/50 VICTORIA ROAD, OFF ALEXANDRA CLOSE, NEW BARNET,HERTS,EN4 9PF
6.30pm - 8.00pm
MIXED AGES & ABILITIES
Pee Wee's til 7.30 only
NEW!!
ADULT ONLY CLASS
8 - 9.30 PM
BEGINNERS WELCOME
FRIDAY
ST MARYS' PRIMARY SCHOOL
RECTORY GARDENS, HORNSEY, LONDON,
N8 7QN
6.00pm - 8.00pm
NB:6-7PM ALL GRADES & AGES
7-7.30PM SNR. GRADES AND ADULTS
6-8PM CADETS & ADULTS
ON OCCASION, THIS CLASS WILL RUN IN ST MARY'S INFANT SCHOOL AT THE SAME TIMES.
THE ADDRESS IS:
CHURCH LANE
HORNSEY LONDON, N8 7BU
THIS IS ABOUT 8-10 MINS WALK AWAY AND A 1-2 MINUTE DRIVE FROM THE JUNIOR SCHOOL. SEE MAP TO THE LEFT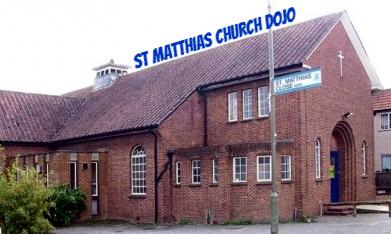 SATURDAY
ST MATTHIAS CHURCH
LOWER HALL
RUSHGROVE AVENUE / ST MATTHIAS CLOSE
COLINDALE, LONDON
NW9 6QY
10.30am - 11.30am
MIXED AGES & ABILITIES
12.30PM - 2.00PM
8TH KYU (ORANGE BELTS) UPWARDS
AND ADULTS ONLY
CONGRATS TO VICTORIA WORSLEY ON HER
2ND DEGREE BLACK BELT PASS!!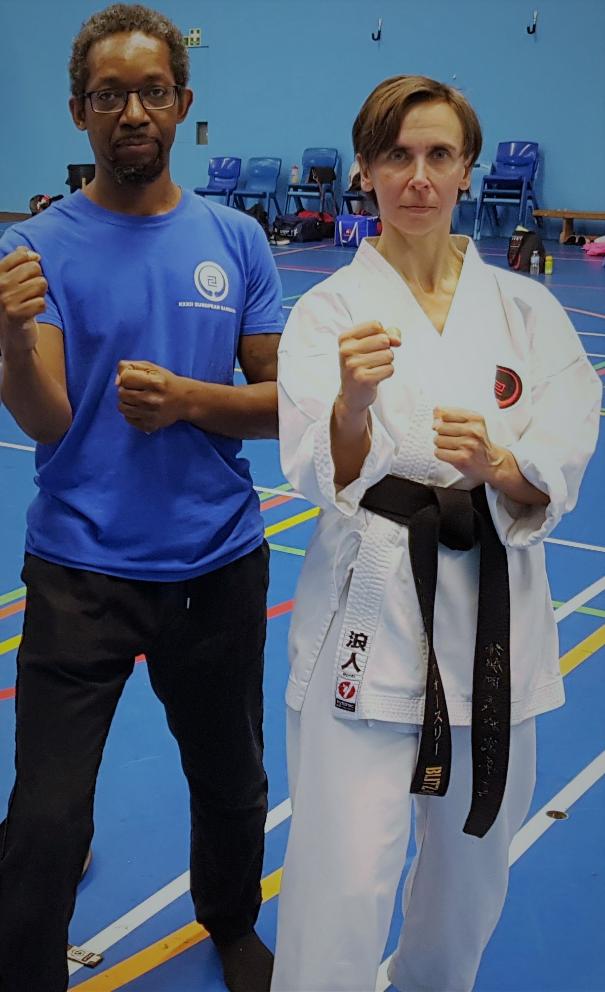 CONGRATS TO GARY SIDAWAY, OUR NEWEST BLACK BELT (SHODAN)