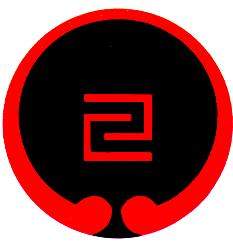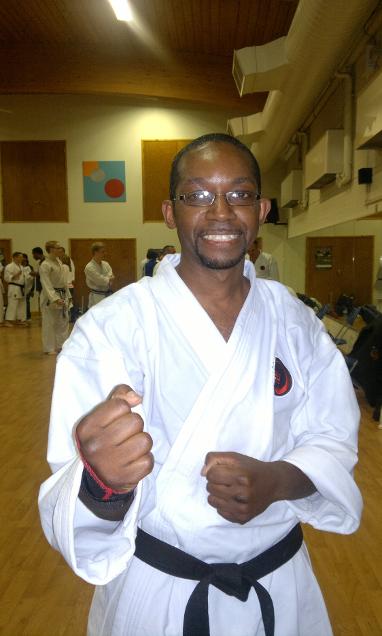 An incredible day of karate skill was witnessed by everyone at the London Regional Tournament on Sunday 28th April.
G.I.F.T. Martial Arts had a small team of 7 competitors of which only two had prior tournament experience. However, we still came away with some BLING!!! Sorry, medals!
The solitary adult in the team, Sempai Lance, won gold in the kumite event for 6th to 4th kyu adults. Congratulations! A long awaited victory for Lance who just couldn't stop smiling for the whole day! He's probably still smiling now!
Our teen team produced a gold medal and for 1st- timer, Remy! His opponent was unique in that he was invisible! He must have heard that Remy was his competition and ran away! But seriously, an automatic win was received by Remy fair and square. Good luck at the nationals. Remy also had his first taste of tournament kumite and was bumped up to the teen brown belt division. Talk about in at the deep end! He was matched up in the first round for that group with Awab from Tooting dojo who is a magnificent karateka who is renowned for his incredible kicks! A sharp learning curve for Remy who did his best.
Koray entered for the first time and got a decent score for kata and had a good attempt at kumite in his group. He will definitely return next year!
2012 Gold medallist Hadleigh didn't fare so well this time round in his division, but was unfortunate in the kumite.....the Ref was about to award a three-pointer but the judge disputed it and the clock ran out.......such is life they say. Better fortune next time.
Our juniors did well in the team kata. All three were quite nervous and excited at the same time! Cam, Laurel and Ellie entered for team kata as well as the individual events.
They had an awesome result of Silver at team kata and Laurel qualified with a 4th place result in kumite! Well done!
Their group I'm sure, was the biggest category in the whole event. So they had a lot to contend with in the kata and kumite events which were run over 2 rounds. They all received great scores for kata, but as the standard was very high they were not successful in qualifying this time.
Both Kiera and Aaliyah entered through Tooting dojo as they are now training regularly with on of the UK's most senior Goju Ryu practitioners, Sensei Linda Marchant 6th Dan I.O.G.K.F.
They both qualified in all events:
Kiera: Gold for kata, 4th place in kumite
Aaliyah: Bronze kumite and 2nd place for kata
They both entered with Zoe and won Gold for Team kata.
Fantastic!
Overall, the standard of karate was very high in all categories so the competition was a definite eye opener for myself as well as for our amazing team. This gave us plenty to work on between now and the national event and for future tournaments.
Yours in karate-do
Sensei Kevin
ケビン 先生
This is our long awaited G.I.F.T. Martial Arts UK website, I hope you like it! I'll have fun getting used to writing a weekly, sometimes daily, blog.
G.I.F.T. M.A. was founded by myself and inspired by my lovely wife, Rose and also inspired by my eldest son Jovan who has a severe learnig disability. We specialise in teaching basic karate skills to individuals with learning or physical disabilties, within the school curriculum, after school clubs and youth clubs and community groups.
The style of karate that is taught is OKINAWAN GOJU RYU and the chief instructor is Sensei Morio Higaonna 10th Dan.
Thanks for reading!

Sensei Kevin