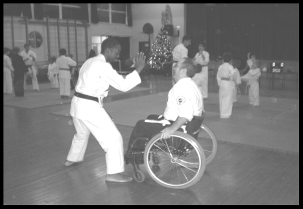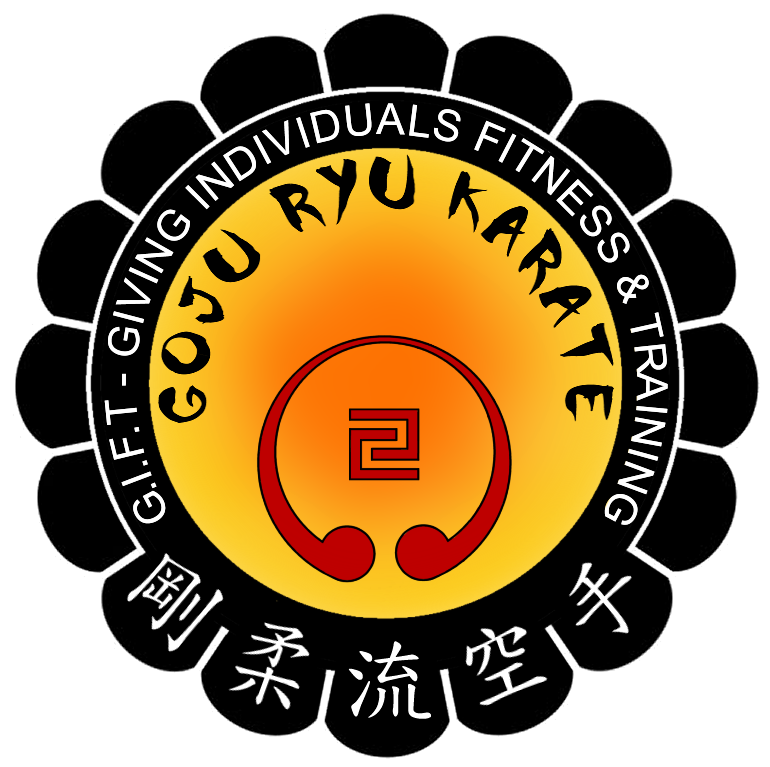 Local North London Karate instructor Kevin Goodman currently runs specialized karate classes for local special needs schools and youth clubs. He heads up an organisation called GIFT (Giving Individuals Fitness & Training through) Martial Arts UK and also teaches mainstream karate classes in the evenings.
GIFT was born out of the lack of specialized teaching techniques for individuals (mainly children) who are classed as having special educational needs and physically disabled. Kevin says, " A lot of karate clubs, even the largest ones, are not willing to adapt their syllabus or teaching methods to accommodate students who have any type of disability. The attitude seemed to be one of, you're welcome but if you can't keep up with everyone else, tough!"
Kevin has an adult son with a severe learning disability so he knows 1st hand what it's like to not have certain activities available which will cater for an individual with special needs and the frustration that goes along with that.
GIFT has extended its programs to all schools throughout North london and are currently working with 2 mainstream & also 2 SEN schools in the Barnet and Haringey AND recently in Bermondsey & Peckham areas, South East London.
Our aim is to be able to give these students a chance to train in a field which might otherwise be unavailable to them. In other words, we will bring our classes to you and thus allow us to achieve our goal in making martial arts available to all.
Our service is available to Special Schools, Special Needs Day Centres and Youth Groups as well as mainstream schools from primary to secondary years.
BENEFITS OF MARTIAL ARTS
For a long time, it has been assumed that people with learning or physical difficulties cannot learn martial arts. Although there are a minority of clubs which do endeavour to include individuals with special needs, they are far and few between. Many classes are held during the evenings, which can be difficult for parents with special needs children to get to, many are not accessible to those in wheelchairs and some will not adapt their classes to suit people with special needs. The thing that is so unique about GIFT is that all our classes are tailored towards people with special needs.
There are a lot of benefits gained from training in martial arts. What we aim to do is to help to improve what we call the 4C's & a D
CONCENTRATION - CO-ORDINATION - COMMUNICATION - CONFIDENCE - DISCIPLINE
Although we do appreciate that martial arts is not the only thing that will help with these but we feel that it is a great tool to use to improve these vital skills.